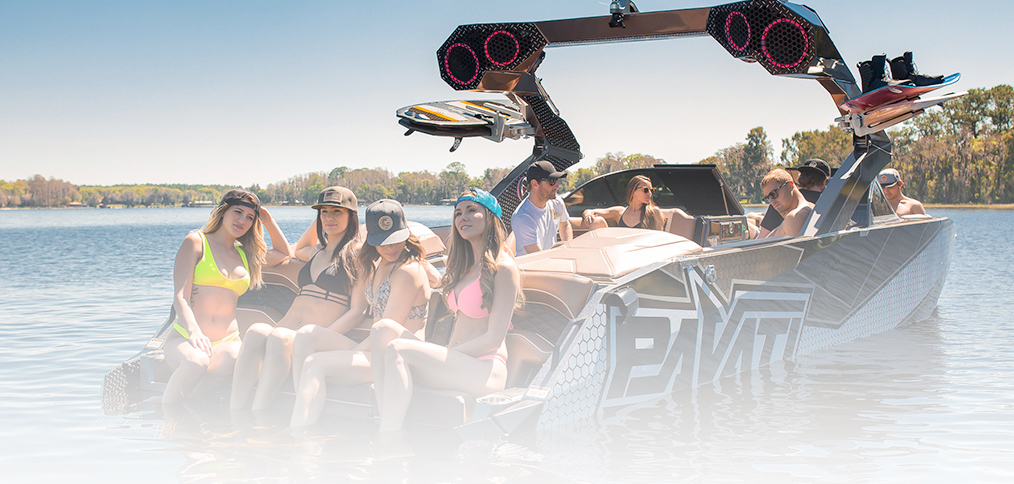 Boat & Marine Audio Speakers are Specifically Crafted & Designed to Give you the Highest Quality Sound while on the Lake, Ocean, River or Water. These Marine Speakers can Take a Beating in Harsh Environments, During Rain Storms and during any other Wet Weather event. These Boat Speakers use a Special Materials and are Coated to specifically be durable and last long in wet conditions as well as giving you the Best Surround Sound Experience your Boat!
We Carry the Best Boat/Marine Speakers
Marine & Boat Audio Equipment and Speakers, in specifically, are Manufactured with Goal in Mind – Be Water-Proof, Water-Resistant and Weather-Resistant! This will allow your Marine/Boat Speaker and Audio Console a long life and awesome Music Playback without the need to worry about short-circuiting them or frying them up. Some Noteable features that most of these Marine Speakers include are:
Water-Proof & Resistant*
UV Protection from Sun
Weather Resistant
Meet Certain ASTM Standards*
*Note: Please check each Speaker Specifications for features that they include, as not all of them have all the features mentioned above* Boat Speaker Sets are constructed with Materials that are Water, Fog, Salt, and UV Ray Resistant. Many of Speakers we Carry are Durable & Prevent Rust and Overall Wear and Tear.
Brands We Carry
We Carry a Large Variation and Line of Speakers from Many different Brands including:
JBL Audio
Boss Audio
RayMarine
Speco Audio
Cobra
Jensen
Fusion
Infinity Marine
Lowrance

Choose from a Wide Variety of Brands, Models and Sizes from the List on this page. If you do Not see the speakers your looking for, please send us an Email with what Marine Speaker your Looking for and we'll be Sure to track it down for you!