If you've been looking into boating and are wondering what the most common types of boats are, we have you covered.
Today we are going to discuss the most common types of boats and their uses.
Each boat has a unique purpose, price, size, and you need to know what they are before deciding on the one that suits your needs.
Let's get started and help you find the type of boat you are looking for!
Ski and Wakeboard Boats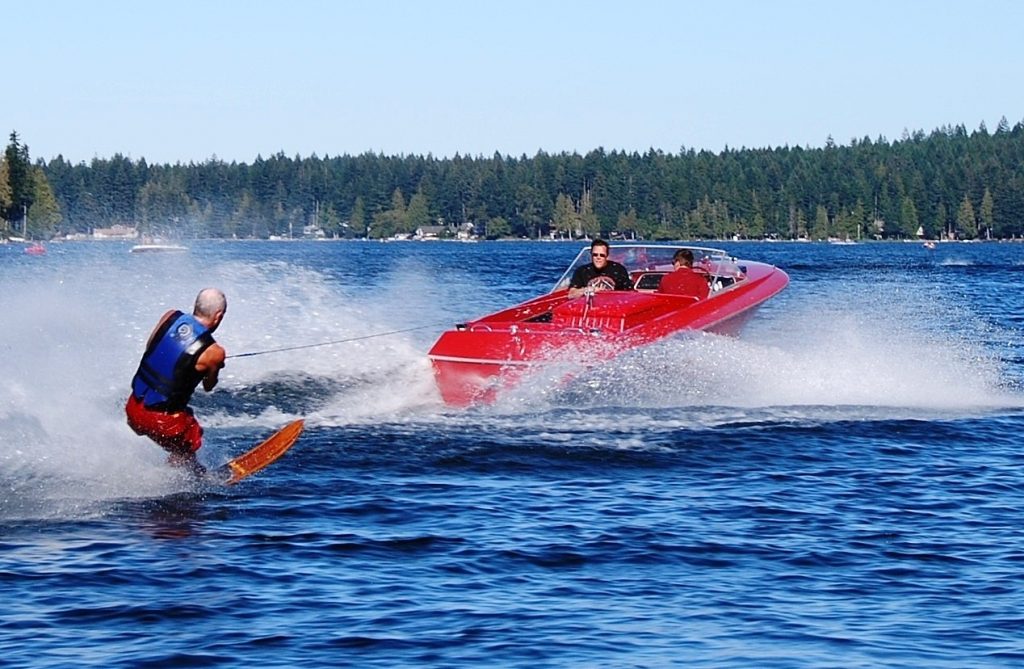 Ski and wakeboard boats are designed with powerful engines and towers for water sports like wakeboarding and water skiing.
Ski boats and wakeboard boats come in different sizes from small to large.
In general, these types of boats are expensive and can range in price from $25,000 for smaller models – $200,000 for larger more powerful models.
There is a slight different between a ski boat and a wake boat though.
Ski boats are designed for massive acceleration while still keeping the wake behind the boat somewhat flat.
Wake boats on the other hand are designed to create a wake to ride on with your wake board.
However, you can ski and wakeboard on either type of boat, one just creates a bigger wake than the other and it will all depend on what you are looking to get out of your water sporting activities.
Pontoon Boats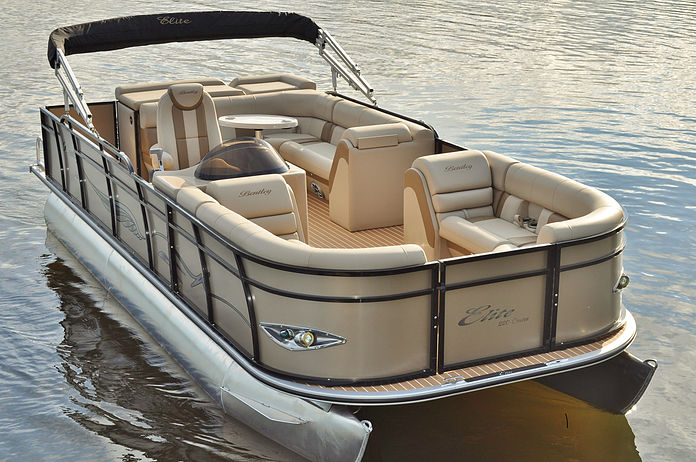 Pontoon boats are pretty popular because they can be used for so many different activities like day cruising, lounging and sun bathing, swimming, water-sports, fishing, and boat parties or events.
If you are into fishing, you can get a pontoon boat that is designed for fishing, or if speed is your thing, there are some designed with large outboard engines that will give you lots of power and speed.
Their large decks provide lots of space for friends and family and hours of water fun.
From lower end models designed for every day water fun to luxury models equipped with bars and bathrooms, these pontoons come in a variety of styles.
Mini pontoons start at about $7,000 and go up in price from there depending on the size and features you are looking for.
Fishing Boats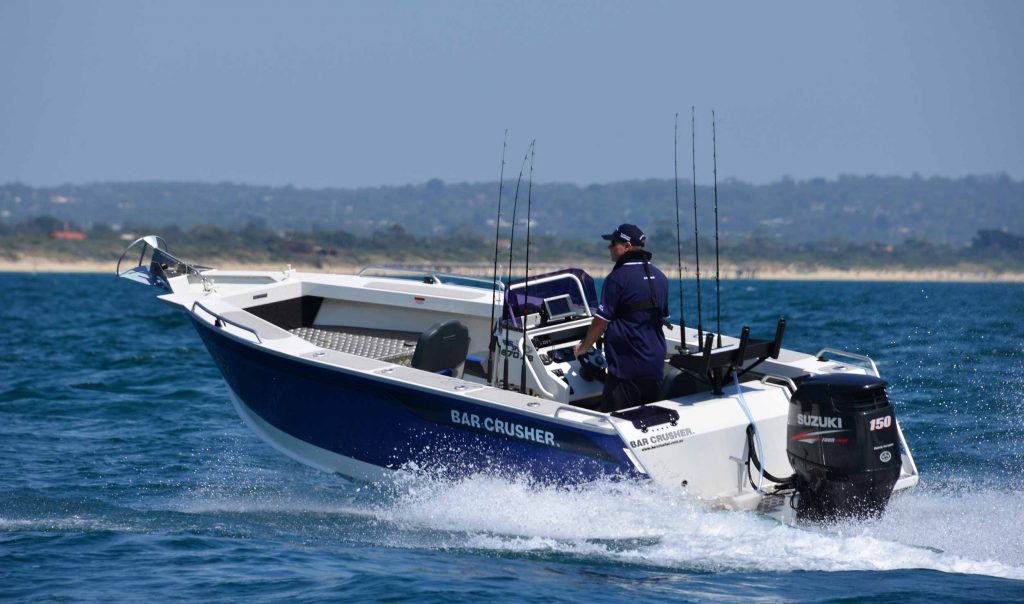 Fishing boats, as their name suggests, are designed for those that are fishing enthusiasts.
They are known for their V shaped hull and high sides which are ideal for fishing.
These boats come fully equipped with seats, livewells, trolling motor(s), and many other fishing related accessories and add-ons.
There are many types of fishing boats from Flats Boats (skiffs) which are usually used in shallow waters to Sportfishing Boats which are idea for extended fishing trips or larger bodies of water.
Fishing boat prices can range from $10,000 for a smaller 16′ – 20′  vessel to $200,000+ for a high end large fishing vessel.
When selecting a fishing boat, you will want to determine your boat size needs as well as the type of fishing you plan on performing.
Bass Boats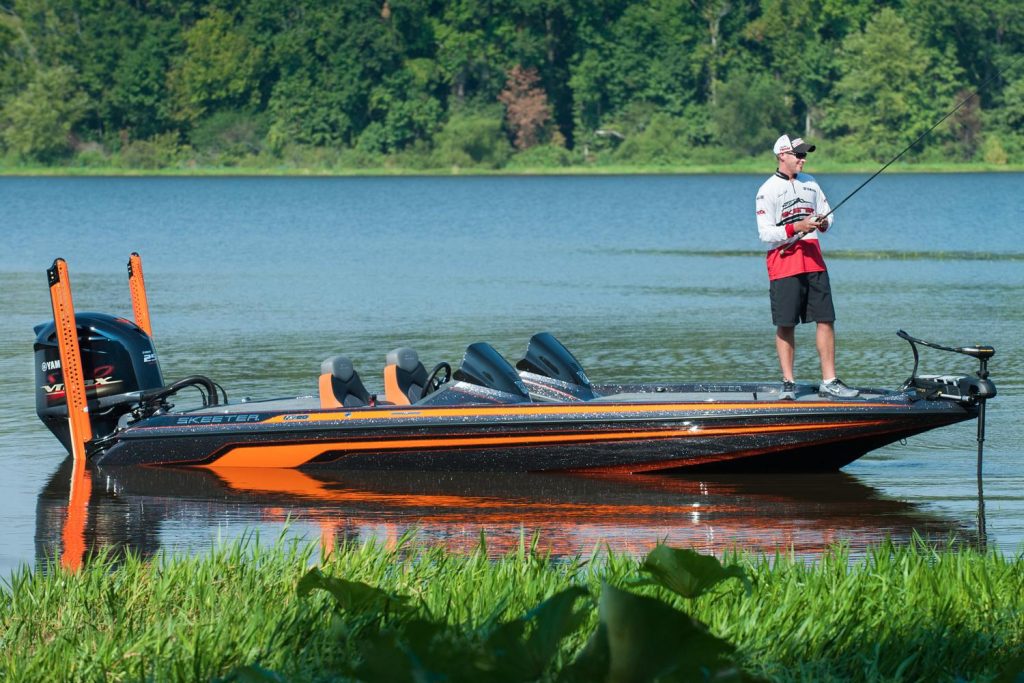 Bass boats are a type of fishing boat but they have their own category here because of their popularity.
Bass boats come with a lower freeboard and a vee hull with an open bow.
They are usually equipped with high tech navigation, comfortable seating, and a powerful outboard motor.
Bass boats are usually used in freshwater and so they are a popular option for lakes and rivers.
If you are buying a new bass boat, you should be prepared to spend around $14,000 – $60,000.
Bowriders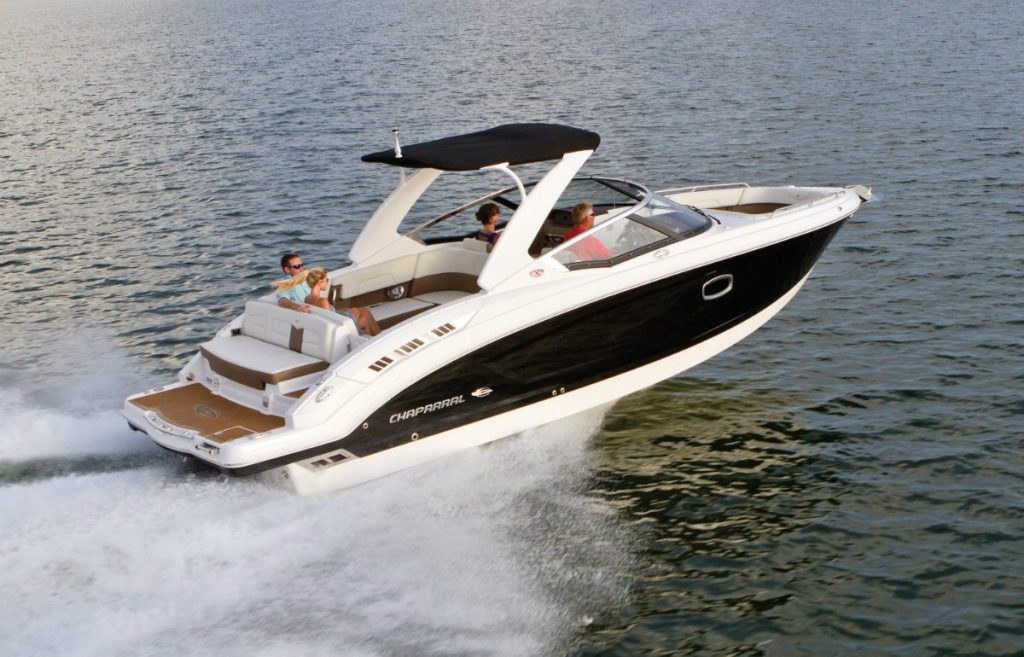 Bowriders are another popular boat for water sports, swimming or cruising because of their comfortable design and seats at the bow of the boat.
These boats range in size from 17 feet to 35 feet and start at about $15,000 and go up from there.
Bowriders are popular because they can be converted to water sport boats by adding towers or ballast systems.
If you like to fish, many of these boats have add-ons to meet your needs.
These are a good overall boat for any kind of water activity and they make a great family boat.
High Performance Boats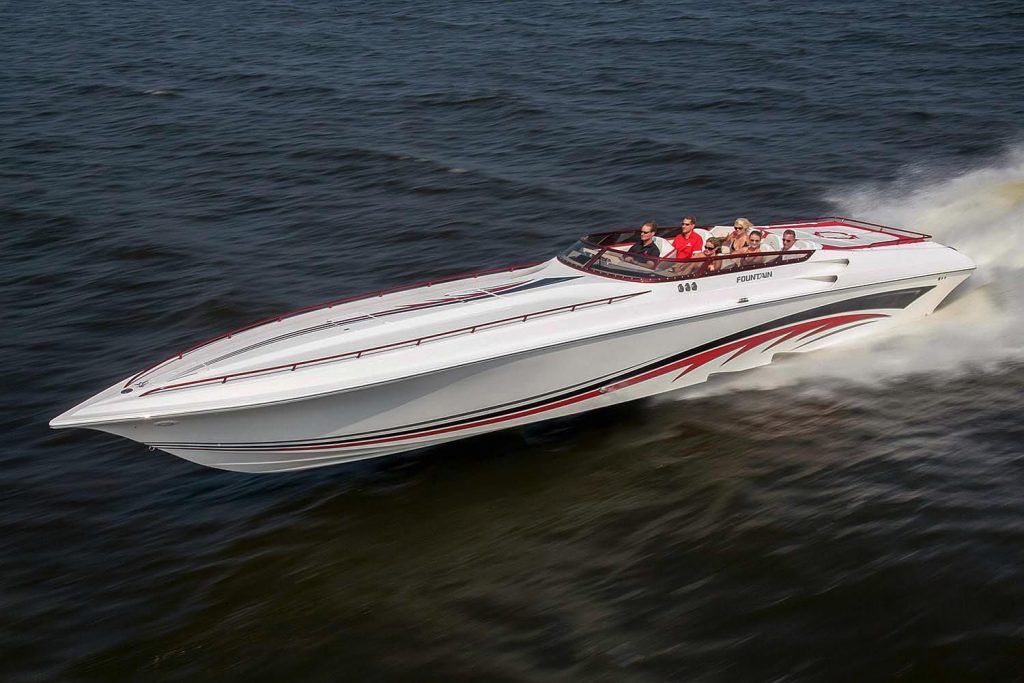 Adrenaline junkies love high performance boats because of their sleek design and speed.
They come equipped with multiple engines and can reach speeds in excess of 100 MPH.
These are some of the most expensive boats and can range in price from $50,000 to millions of dollars.
Power boats have a streamlined design which minimizes drag and increases speed.
If you are looking to satisfy your need for speed, a high performance boat will certainly do the trick.
Just keep in mind that their uses are more limited to cruising and not as commonly used for water sports.
They also don't have much room for sunbathing or moving around the boat.
Yachts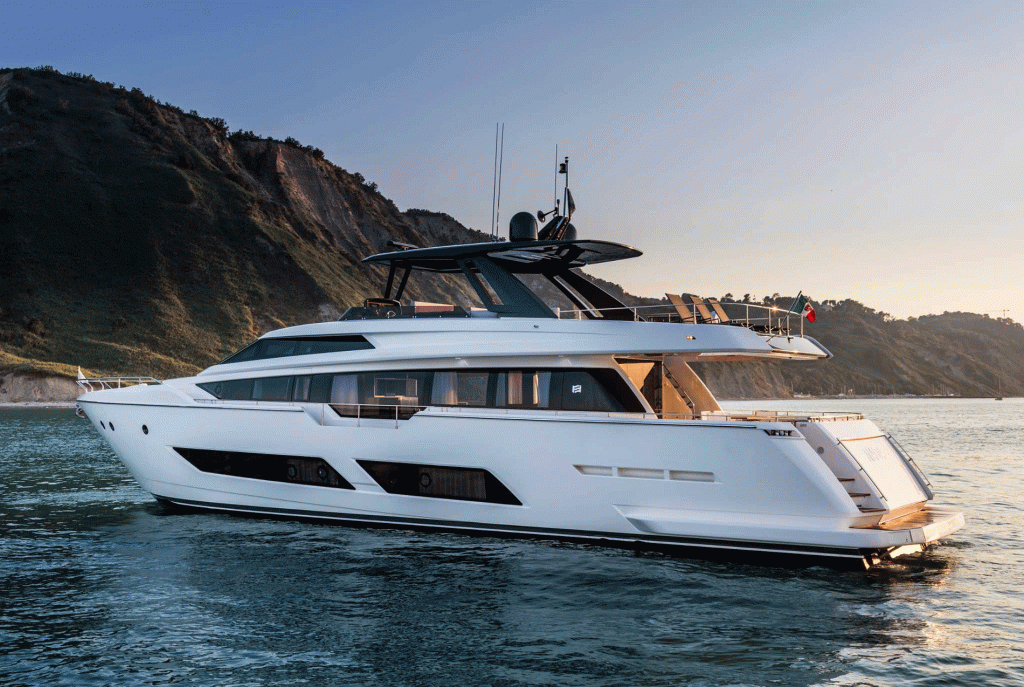 A Yacht is a boat that is fully equipped with all the amenities needed for extended periods of time on the water.
These amenities include a kitchen, bathrooms, bedroom(s), lounge areas, and more.
Yachts are designed for pleasure and comfort.
Smaller yachts with less amenities start at $30,000 while larger, more luxurious models can cost millions of dollars.
They range in size from small to large models that are hundreds of feet long. You can see the different types of yachts here.
Deck Boats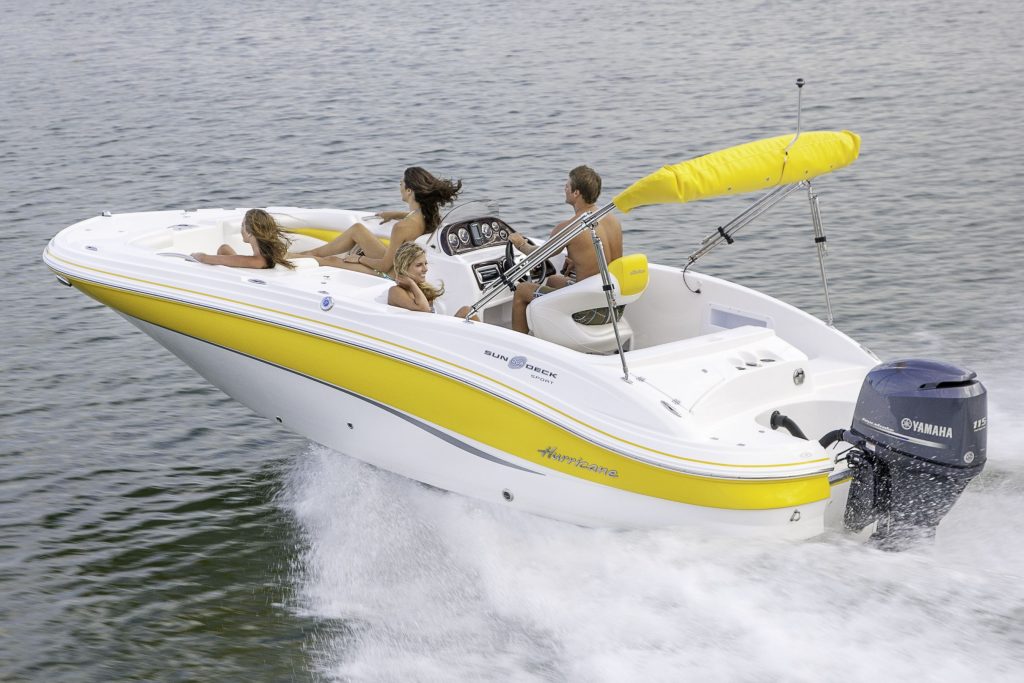 Deck boats are actually extremely similar to bowriders in that they are capable of having multiple uses.
Deck boats have a wider bow which provides more deck space – hence the name.
These boats generally have a pretty great passenger and gear capacity with more seating and storage underneath the seats.
Deck boats make great family boats and range in price from $20,000 – $65,000+.
If versatility is what you like, these are a great option.
Cabin Cruisers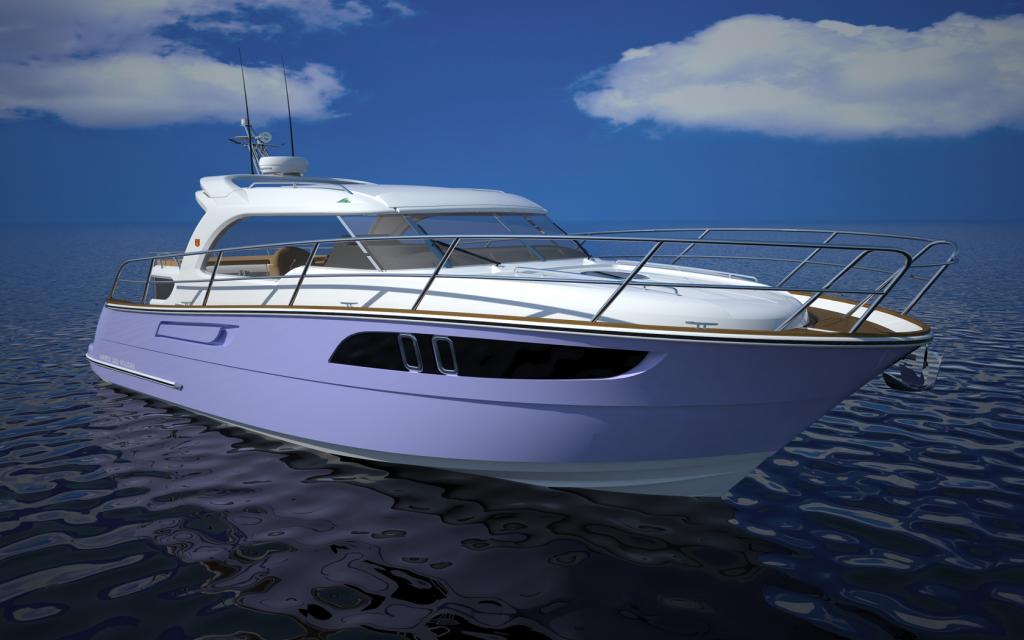 Cabin cruisers are sometimes confused with yachts but they are not the same.
Cabin cruisers are equipped with a sleeping area and amenities for cooking and some models have a bathroom.
They are generally smaller than yachts and are meant for shorter stays such as overnight or weekend trips.
These boats are also generally more affordable than yachts and start at $10,000 and go up from there.
Sailboats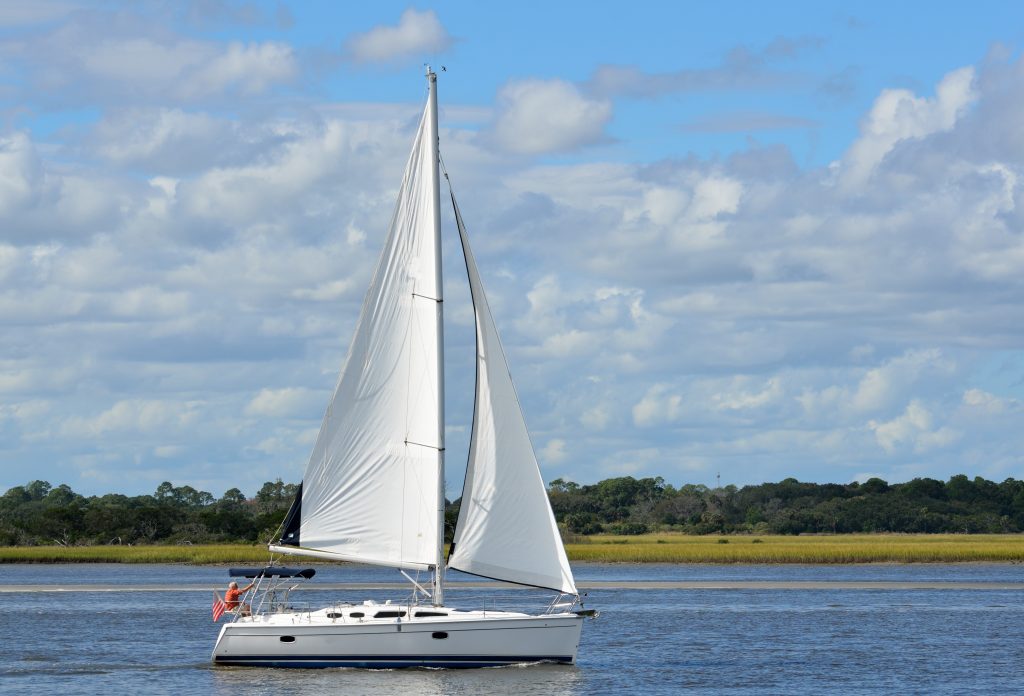 If you've never done any sort of boating before, a sailboat is probably not going to be the first boat you buy.
Sailboats use wind to navigate although some come with backup engines.
Sailboats come in all sizes from small to large and can include everything from a kitchen to a bathroom and cabins.
Smaller versions cost about $10,000 while the larger more luxurious models can cost millions.
When the wind is strong, sailboats can actually move quite quickly.
If sail-boating sounds like something you would be intersted in, we recommend perhaps taking some lessons first!
Personal Water Crafts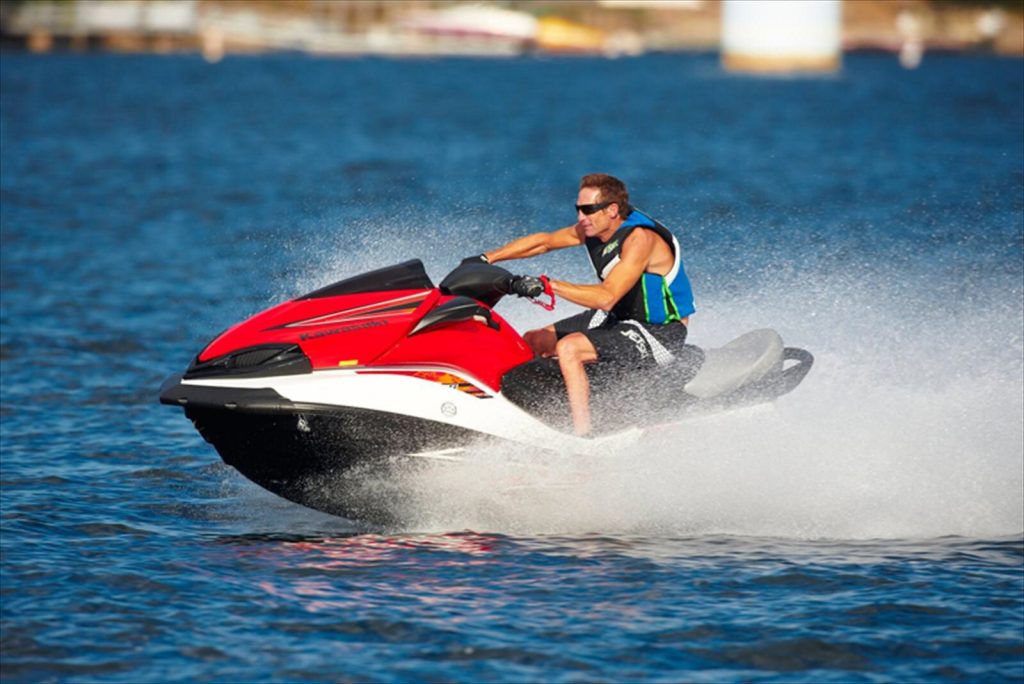 A personal water craft is a small, jet-powered craft such as a jet ski that is used for recreational purposes.
Personal water crafts use outboard motors or propeller-driven motors and are operated by a person either sitting, standing, or kneeling on the craft.
Popular types of watercrafts include jet skis or wave runners.
Personal watercrafts are great because they are generally more affordable than a boat and are usually less than 12 feet, making them easier to tow and move around.
PWC's start at $5,000 for newer models.
Inflatable Boats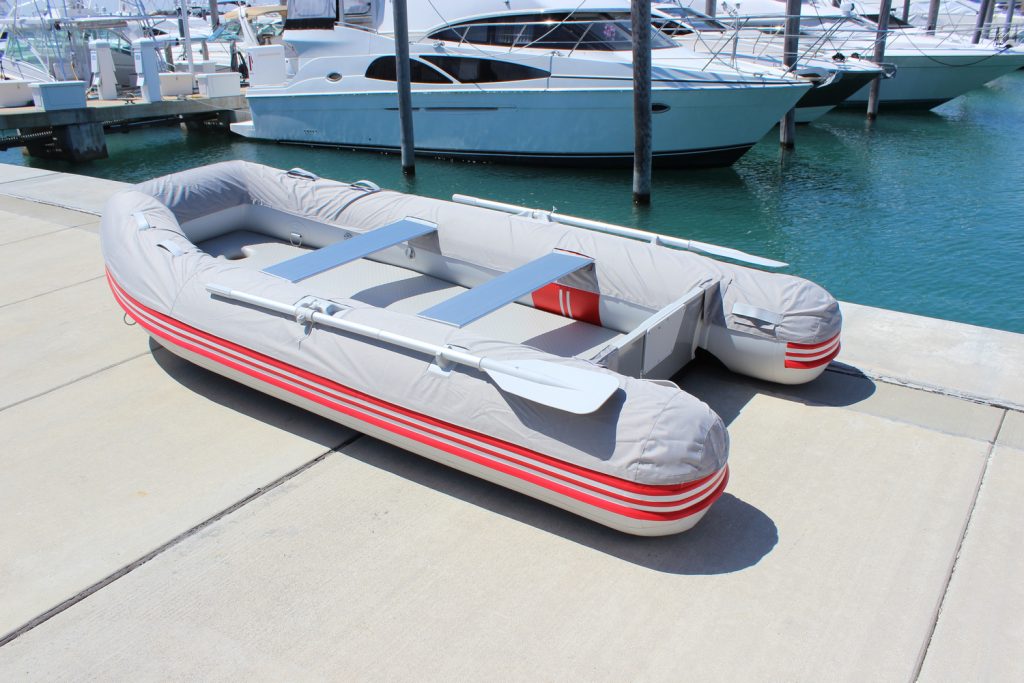 If boat storage is an issue, an inflatable boat might be a great option for you.
Inflatable boats come in all different shapes and sizes and can actually seat up to six people.
They can be equipped with a motor for speed or just be used to float around and sun bathe or swim.
For a more budget friendly option, they range in price from $150 – $10,000.
When you aren't using the boat, they can be deflated and easily stored or transported.